K-12 Collaborations and Activities
Early College and Career Awareness
As part of our pre-college initiative to stimulate interest in science and engineering careers, Center faculty participate in Project TEACH (The Educational Activities of Cambridge and Harvard). This early college awareness program is a joint effort of the MRSEC, the NSEC based at Harvard, and the Harvard Office of Community Affairs. Coordinated with the Cambridge Public Schools, Project TEACH brings each 7th grade class from the Cambridge Public School District to Harvard University throughout the school year. During the day, students receive information about college admissions, and learn about college life from Harvard undergraduates. The class visit culminates in an interactive science presentation by a MRSEC faculty member on his or her research and its societal benefits.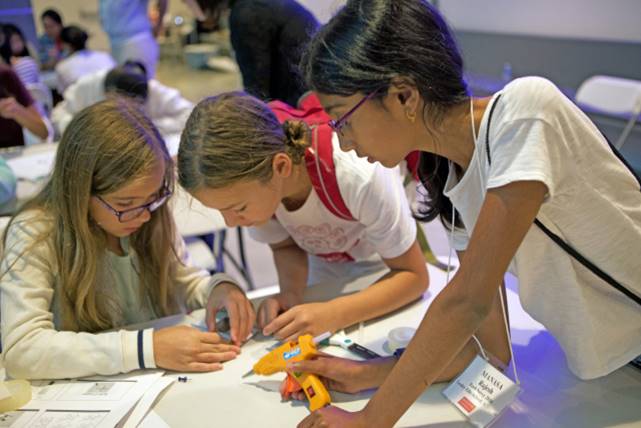 Research Internships for Cambridge High School Students
Beginning in 2005, Cambridge Rindge and Latin School offered a new course, "Research Seminar in Science, Technology, and Design," for advanced students. This innovative course is part of the Cambridge Science Initiative, which seeks to provide extraordinary opportunities for all students and teachers in Cambridge Public Schools through partnerships with universities, industry, and other community partners. The MRSEC faculty and staff act as a resource for developing and implementing this new course by providing access to laboratories and giving feedback on student presentations.
Research Opportunities for Teachers
MRSEC faculty and researchers work with teachers on educational and research projects through an REU/RET Site in Materials Research. See the RET: Research Experience for Teachers program details and application materials.