Partnership in Research and Education in Materials
The MRSEC at Harvard is a partner with the University of New Mexico (UNM) in an NSF Partnership in Research and Education in Materials (PREM).
Harvard University will be involved in all aspects of this project including:
collaborative research to develop new biomaterials technology, both at UNM and at Harvard;
collaborative development of new educational tools for use in classroom visits and other outreach activities to the general public;
collaborative research training of undergraduates, graduate students and postdocs;
collaborative professional development for graduate students, postdocs, and faculty members; and
collaborative educational outreach to high school teachers and the general public in New Mexico.
MRSEC faculty David Weitz, Kit Kevin Parker, and David Mooney are the primary research partners at Harvard. Educational Programs Director Kathryn Hollar coordinates educational activities between Harvard, University of New Mexico, and other partners in the PREM, including REU opportunities, development of educational modules, and public lectures by Harvard faculty.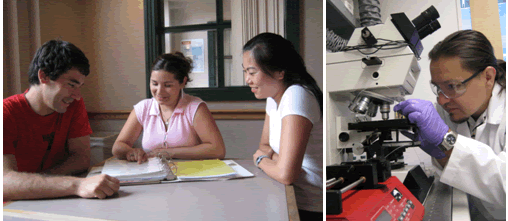 A unique partnership in 2019-2020 with the Navajo Technical University (NTU) and the Harvard MRSEC, Harvard hosted 7 students in the summer research program, and NTU has brought Harvard postdoctoral fellows and graduate students to the NTU campus for workshops on soft robotics and microfluidics.
Expansion of the PREM program in 2021 included the NTU, which was awarded a 6-year NSF-MRSEC partnership to focus in the areas of soft actuators, weaving, 3D printed batteries, and microfluidics.
Additionally, an NSF-MRSEC and NTU partnership continues to develop robust pathways to scientific careers for Native American students. This two-way collaboration has both increased research and education infrastructure at NTU and influenced course content and community outreach at Harvard University with the inclusion of Native American chefs for the course Science and Cooking: From Haute Cusine to Soft Matter.