Program Highlights

Electrogels
Electrically Collapsible Hydrogels with Enhanced Mechanical Toughness

Sensor Skin
A Platform for Highly Stretchable, Biocompatible, Transparent Sensors.


Other Related Shared Facilities Network:
News
February 7, 2014
Discovery could improve coatings and drug delivery systems, and shed light on how viruses assemble.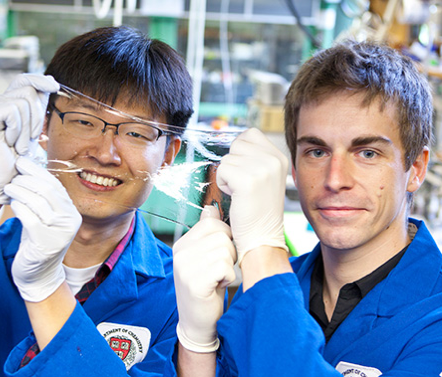 August 29, 2013
Gel-based audio speaker demonstrates capabilities of ionic conductors, long thought limited in application.
Events
7th Annual Future Faculty Workshop
July 20 - 22, 2014
Co-sponsored by the NSF and MRSEC (Harvard and MIT) | A 2.5 day mentorship workshop for underrepresented minority senior graduate students and post-doctoral fellows to become academic researchers.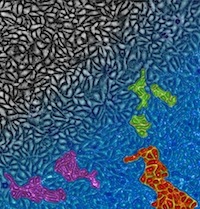 Squishy Science Seminars
Wed. evenings at 5:30 p.m.
Hosted by Harvard MRSEC | Informal talks with emphasis on new results and ideas, rather than polished presentations.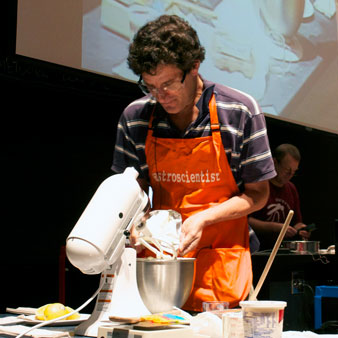 Science & Cooking Lecture Series
Mon. evenings at 7:00 p.m.
Harvard MRSEC | Harvard Science Center, One Oxford Street, Hall C
Informal talks and lectures by world-class chefs and food experts to discuss scientific topics.