Postdoctoral Networking and Professional Development
A prestigious postdoctoral Fellowship program for women and minorities is designed to build community and to provide professional development opportunities for women postdoctoral researchers in materials science.
This program involves professional development workshops on presentation, negotiation, and interviewing skills, in addition to community activities such as monthly dinners and mentoring of graduate students. Our goal is to leverage the MRSEC funds to expand this type of professional development activities to a larger community of underrepresented groups across scientific and engineering disciplines by soliciting matching university support.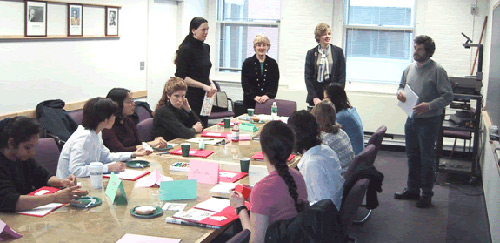 Please contact Dr. Kathryn Hollar, Director of Educational Programs if you would like to be involved.